Being the guy that has problems with authority figures I often find myself getting upset at the advice I'm given. Part of that is just me needing to always question things in order to find the best answer or solution.
BUT.
Part of that is also me turning a blind eye to what I could otherwise be learning a lot from. Learning to deal with tough criticism. Learning that my initial reaction to harsh critiques of my work shouldn't be to cast if off as incorrect or as somehow being a misinterpretation of what I had created and why. This goes for other situations as well, not just those stemming from the world of design.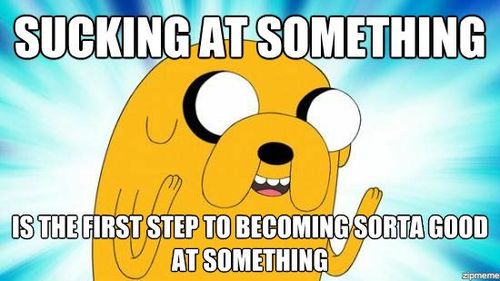 Instead of blocking and running away from the people and things that challenge us the most I think we should be running toward them. Embracing them.
These situations are the ones in which we learn the most about not only ourselves but also what we are capable of.