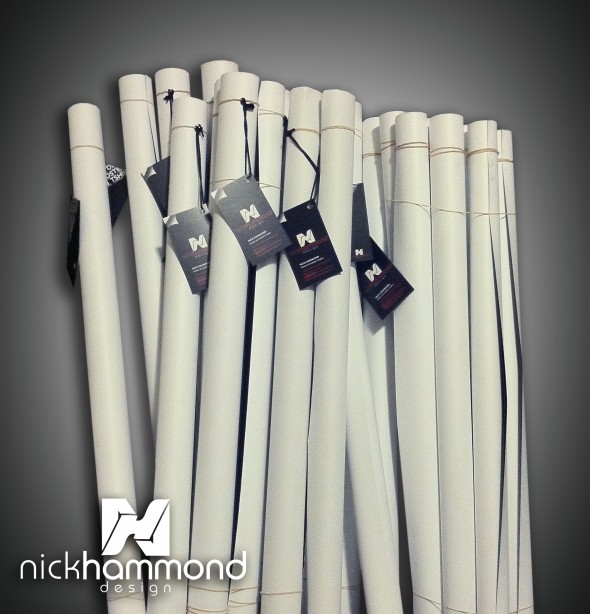 As the date draws closer for the release of the Fall/Winter line of clothing we decided to give you another shot at what we have in store. This past weekend we were lucky enough to travel to a show with our sponsored band Heavyarms, which you can find on our "Team" page, and sell some new items that will be officially released in 2 weeks.
The pic above shows the posters we will have in stock when the line is released. And no, we won't be showing you what the posters look like quite yet. But if you look closely you can see the tags we've made, which double as business cards, that will be attached to every item that will be for sale. Branding at it's finest!
We had a few other items for sale at the show with Heavyarms but you'll just have to wait a bit longer to see those. All we can say is that we've put an absolute TON of work into this line in order to not only please you all, but to help others in the process. There will be price points all the way from $0 (that's right, FREE!) to $40 and items that will please everyone. The photoshoot will be taking place next weekend to which we will be posting another update. The weekend after, in 2 weeks, will be the official release as stated in the previous post on our blog.
As always, don't forget to take a peak at our contest page as well as subscribing to our blog in order to be the FIRST to receive the news of the official release 😉