As we get closer to the release of the Fall/Winter line we realized that there needed to be a better way for all of you to help out. Based on a previous post we made entitled "Desiderata: Desired Things," along with the previous interview we did for Design Juices, came the announcement that we would be giving a sizable donation to a charity based on one of our items. For the Fall/Winter line that item will be wristbands. But not any wristbands. The entire profit we make from them will be donated directly to the charity Invisible Children. And well, there isn't any better way to give to a charity than getting all of our lovely fans involved, is there?
That is why we are pleased to announce the Donation program for the Fall/Winter line of NHD Clothing! Represent our new slogan, "We Are The Future," by helping us reach our goals and being alongside us every step of the way. For every tear of the program YOU will receive a special, never-before-seen, item that will never be made or printed again!
Tier #1: Donate $10 – Get a bracelet AND a sticker pack

Tier #2: Donate $20 – Get a custom designed poster for donating along with all items from Tier #1
Tier #3: Donate $50 – Get a custom designed tshirt (never to be printed again) along with all items from Tier #1 AND Tier #2
To purchase, visit our "STORE" tab and select the option that best suits you! or… click the "Donate" button below
(make sure to leave your shipping address, along with shirt size if applicable, in the special instructions section!)
Donate more than $50? Well heck, then we'll give you everything above along with mentioning you all over our presence on the web. NickHammondDesign.com, Facebook, Twitter, Tumblr, the whole nine yards. Did we mention that every donation will also receive a hand written, yet possibly sloppy, letter of thanks?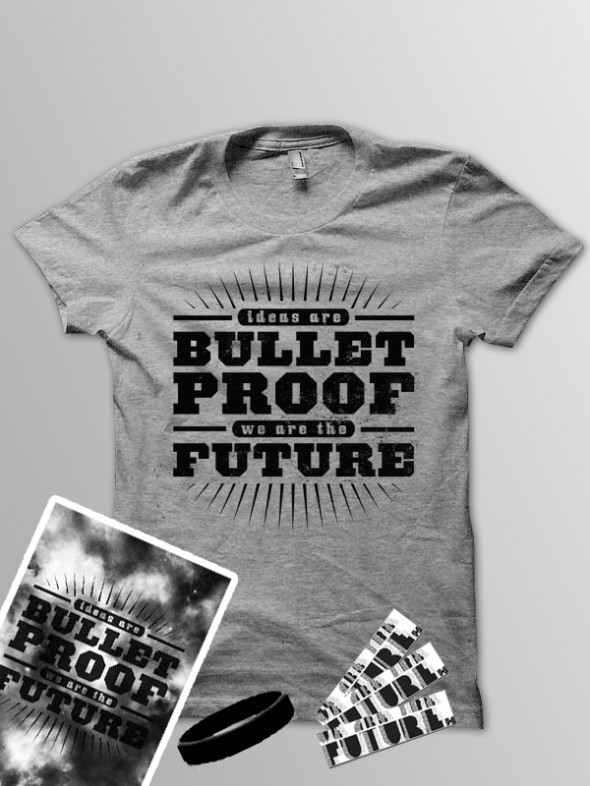 All donations will go directly toward helping us fund the new line. Whether it be printing, ordering, cost of goods, or cost of services. Most importantly it will help go toward purchasing our bracelets and donating as much money as we can to Invisible Children. What better way to get involved than to wear some awesome stuff, and to support more than one good cause at the same time? There is none! So get your butt up and click the "Donate" button now. After all…WE ARE THE FUTURE!
And make sure to keep your eye out for our sneaky glimpses of the new line, we post them all the time. The more donations means the faster we are able to bring you the Fall/Winter Line in its entirety!