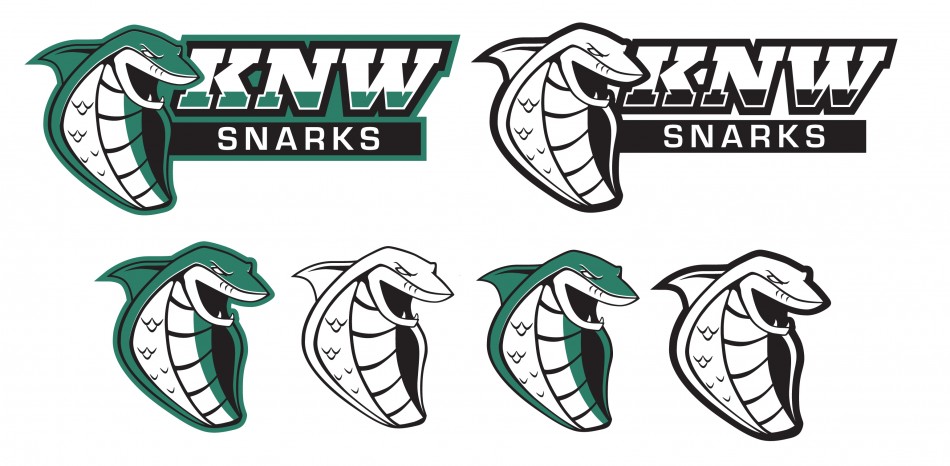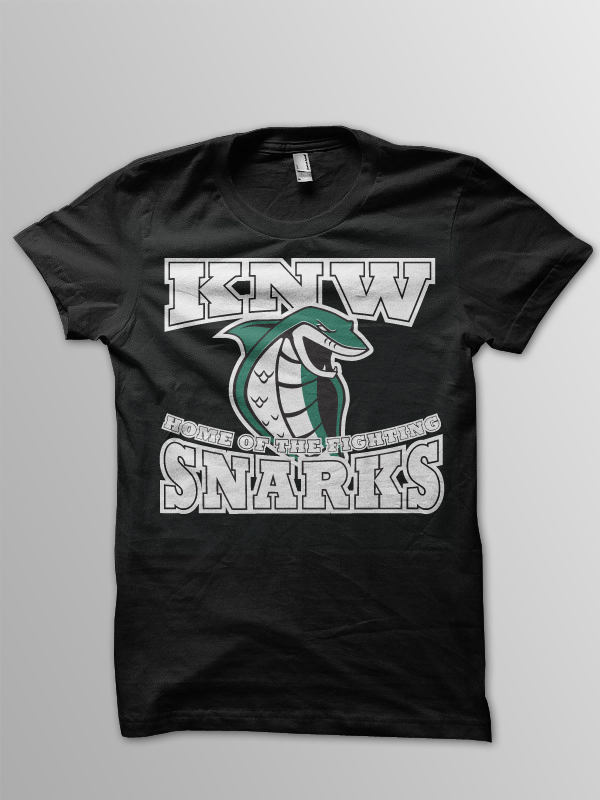 It's a Snark attack! Pictured above are both the logo design as well as the tshirt design we did for the Kenilworth Apartments. Kenilworth is a part of the housing department at UW-Milwaukee but instead of being set up like normal dorms they are specifically made with the graduate student in mind. Kenilworth Apartments are located just off of Farwell Ave. next to Urban Outfitters, American Apparel and many other great stores and restaurants in the heart of Milwaukee. Students that live in these apartments have access to University Shuttles that take them to and from their residence if they do not have transportation and pay as if they were in a lease with an actual landlord.
Kenilworth, being that it is unique from the other residence halls, needed a mascot and some new tshirts to represent what they were all about. This mascot isn't your average mascot as it is a hybrid between a snake and a shark…hence the name Snark. We went with a more badass feel for this logo as we felt that it would be geared more toward the upperclassmen living in Kenilworth Apartments as well as a preppy style feel to the tshirt. I don't know about you, but I definitely wouldn't mess with that Snark if I came across him in a dark alley of Milwaukee.
More info on Kenilworth Square Apartments can be found online at the University Housing portion of UW-Milwaukee's website: http://www4.uwm.edu/housing/communities/kenilworth/
If you, or anyone you know, is in need of a mascot, logo or tshirt design please send us an email at Nick@NickHammondDesign.com or follow the instruction for a quote on our "Hire Us" tab!