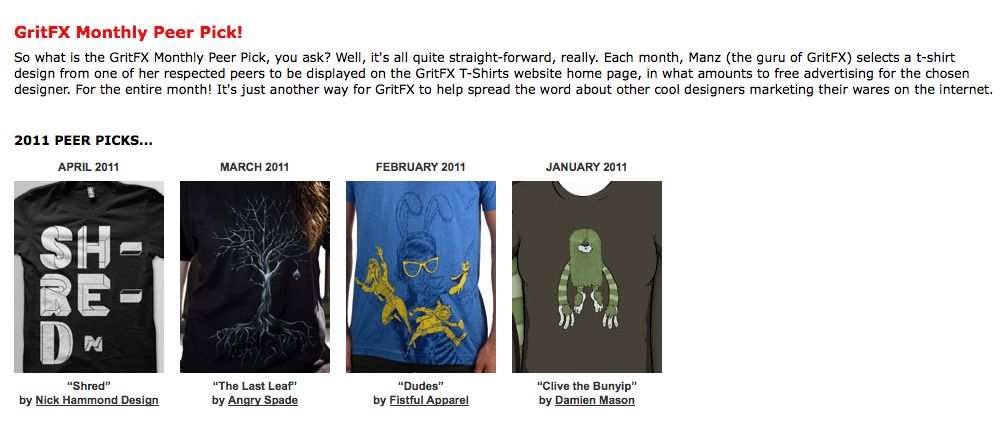 PRE-ORDERS are back up! As the first ever launch of NHD Clothing came the other month we are pleased to announce that our SHRED Tee was just labeled as GritFX's Monthly Peer Pick for April! This is a very prestigious award as GritFX is known for creating an avenue that displays work of lesser-known artists and writers. They have a very large following and are amazing at spreading the word about up and coming companies, not to mention the kick-ass tshirts that are able to make it onto their site.
You can check out GritFX and our SHRED Tee by going to GritFX.com and browsing around or just by going directly to their Monthly Peer Pick section. Huge thank you to partnered owner and senor designer Amanda Vare for selecting us as well as for just being an awesome person in general. (Give em a follow on twitter and you surely won't be disappointed.)
The SHRED Tee is currently sold out due to popular demand but pre-orders have returned as we will be getting a second shipment in of our entire NHD Clothing line. The shirts are expected to ship in early May and can be found by going to our Store.
Happy spring as the warmer/nicer weather rolls in and keep an eye out for our free font to be released along with more updates as we also just added to our Contest page!