We did it! And all thanks to you lovely supporters of NHD Clothing/Nick Hammond Design. The past couple weeks we have been amping up our line with the addition of the Japan Relief TShirt to which all proceeds were donated directly to the Save The Children and their efforts in Japan.
After our initial spring/summer clothing line release we had such a warm welcoming and success that it got us realizing how many people out there aren't as fortunate to be involved with chasing their dreams. And that's where we set out to help. We ended up raising $162 smackers for Save The Children and every little bit helps. Every single cent of the profits from the Japan Relief TShirts, minus the costs of printing and shipping, were sent to the organization. Not one penny was kept for us. In a nation's time of need what better way to use your talents then to do a couple hours of free work and drastically change the lives of others.
So this is a HUGE thanks to you all for helping us out. Buying our shirts, spreading the word, coming out to our first ever NHD Clothing booth and even donating directly to the relief effort. Without you, none of this would be possible.
It's late, so lets keep this on point, shall we? Click the image above to enlarge and see for yourself the $162 total that we sent to Save The Children. And for some eye candy, take a peep at the guys/gal below who were so kind as to send us pics of their Japan Relief Tees 😉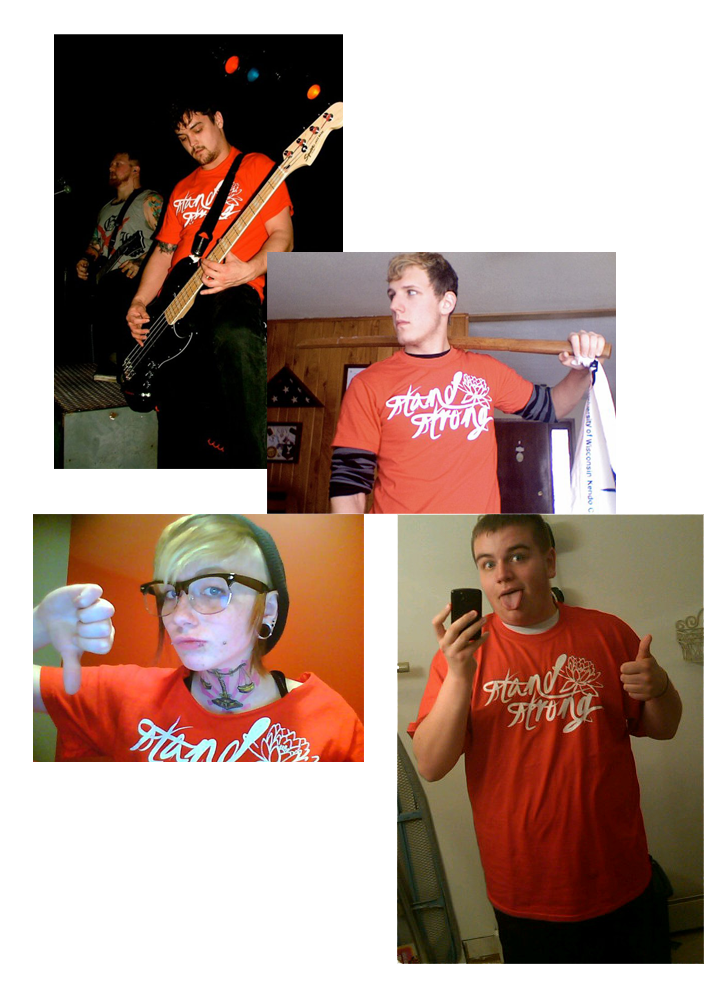 YOU can help spread the word about Save The Children's efforts in Japan and even donate yourself! Click the following links to post a status on twitter or facebook and do your part: